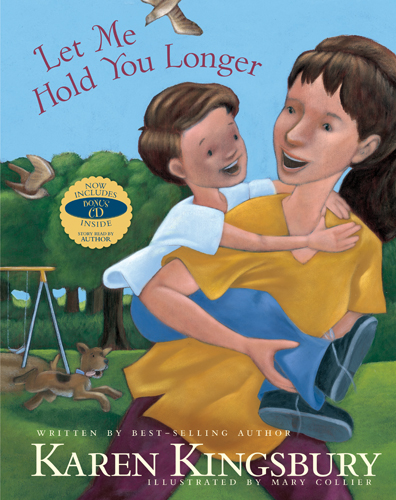 I cry every time I read
Let Me Hold You Longer
by Karen Kingsbury. I told Tim, that I'm not going to be able to read it to our Love Bean once she understands that I'm crying. Seriously, it should be a illegal how sentimental this book is.
We often think about and get excited for all our babies firsts, their first smile, first bath, first laugh. But holding onto their lasts is what this book is about, the last time you hold them on your hip, the last time they tell you their going to marry you, or the last time they sleep in the bassinet next to your bed.
Yeah, that last one is happening soon in the Krenz household. She's been a little big for a bassinet for a little while, she's such a crazy sleeper she's always hitting the sides, but I'm just not ready accept she's that big already! I won't even experience most of the lasts in the book for a few years, but still it gets me bawling my eyes out every single time.